45 Retail Stations
Modern Avject Facility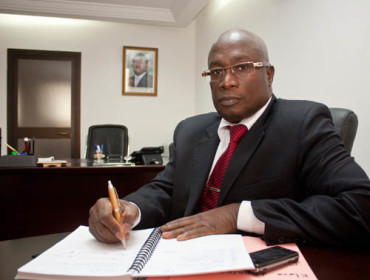 KOUASSI KLA
Managing Director Corlay Togo
Kouassi Kla is Managing Director of Corlay Togo, ranking third marketer of the Republic of Togo.
He holds a Master of Business Administration (MBA) in Finance in 1983 from the University of Baltimore, Maryland, USA.
Kla's Professional career started in December 1983 in the Finance Department of Phillips Petroleum Company, an American upstream company based in Côte d'Ivoire prior to joining Texaco Côte d'Ivoire in 1990 in the downstream.
With 32 years of experience in the petroleum industry with high profile multinational companies in upstream and downstream, Kla held increasing responsibilities as Deputy General Manager of Texaco Côte d'Ivoire, Managing Director of Texaco Togo and Texaco Benin, Managing Director of Texaco Cameroun.